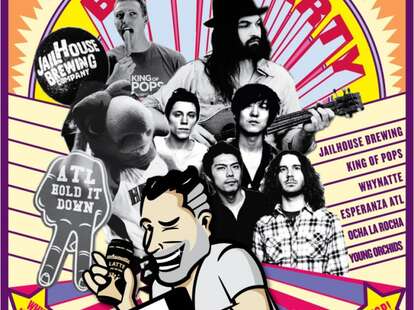 Cypress Street Pint & Plate
CSP&P's hauling a grill out to the patio to serve pulled pork sandwiches & wings w/ Bell's Oberon BBQ sauce, which'll go great with $5 Whynatte + Jailhouse Breakout Stout cocktails as Esperanza sells shirts and those "ATL Hold it Down" foam fingers, everyone enjoys live music from Ocha La Rocha and Young Orchids, and King of Pops pushes icy product you'll never want him to make a change to, for once in your life.
Tuesday
10:00 AM - 2:30 AM
Wednesday
10:00 AM - 2:30 AM
Thursday
10:00 AM - 2:30 AM
Saturday
10:00 AM - 2:30 AM
This throwback restaurant is nestled in the heart of Midtown Atlanta, and has several beers on tap, and even more options for wine and spirits. The outside patio has become popular with locals, and the food is something that is talked about across the entire Southwest region. Cypress Street has one of the most eclectic burgers around on their menu, specifically the Pickleback, which is covered in Jameson whiskey glaze, and their Krispy Kreme if you've got a sweet tooth but still have the burger craving.
Tuesday
10:00 AM - 2:30 AM
Wednesday
10:00 AM - 2:30 AM
Thursday
10:00 AM - 2:30 AM
Saturday
10:00 AM - 2:30 AM