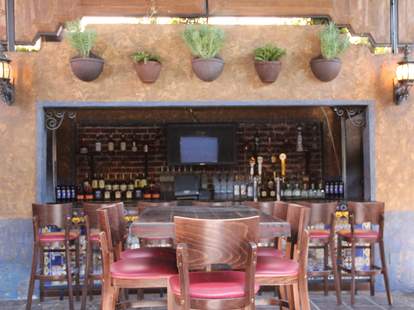 3Dog Cantina
PERMANENTLY CLOSED
1615 N Cahuenga Blvd.
Los Angeles, CA 90028
Open on Cahuenga, 3Dog Cantina's an enormo Mexi-bar-staurant with 6000 sq ft of latticework, Spanish tiles, and stools -- ew! Oh wait, the kind to sit on, so... great! 3 Dog Cantina is owner Curtis Nysmith's interpretation of an upscale Mexican sportsbar. Forget Taco Tuesday, have them everyday!