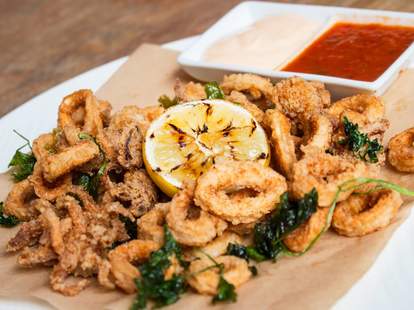 6250 Hollywood Blvd.
Los Angeles, CA 90046
Even sizing is French at this French Mediterranean restaurant in the W Hotel(petit and grand for seafood platters). Steak au poivre, escargot and croque monsieur are saddled alongside a predominately seafood inspired menu among decor containing black and white imagery of the Cannes beach.