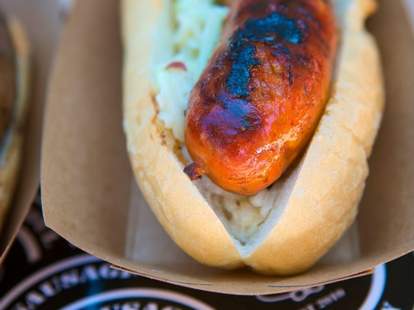 11313 Mississippi Ave.
Los Angeles, CA 90025
If there's one thing Seoul is known for, it's living in constant fear their neighbors to the North are going to bomb the s**t out of them. If there's another, it's sausages -- or at least, that's what Seoul Sausage Company'd lead you to believe. The company is a labor of love to the founders, brothers Yong and Ted Kim, who bring a spin on Korean BBQ that won them the title of Food Network's 3rd The Great Food Truck Race.