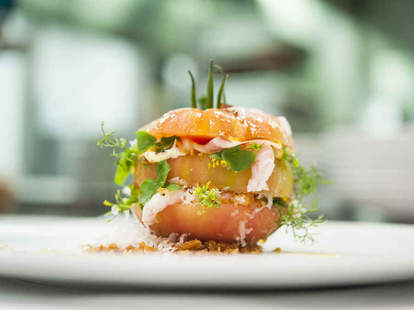 COURTESY OF PHOTO HANS LAURENDEAU, SHOOT STUDIO
Toqué!
Hours may not be accurate
900 Jean-Paul-Riopelle Pl
Montreal, H2Z 2B2
Toque! is credited as the birthplace of modern Montreal cuisine, and 20 years after its opening it is still a force to be reckoned with. If you save all your pennies to go to one fancy restaurant in Montreal, Toqué! is it.