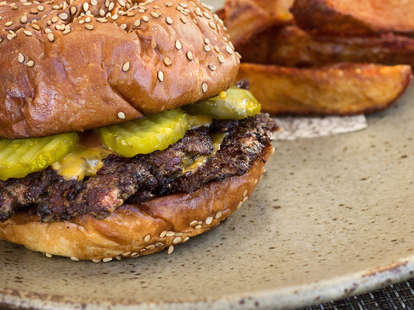 Husk
Southern / Soul Food Restaurant
Where to Eat in Nashville Right Now
The buzz: Fanatically dedicated to farm-to-fork food
The food: This shrine to Southern cooking has survived, nay thrived, during executive chef changes through the years. Experienced pro Ben Norton now helms the kitchen, and he is maintaining the continued excellence stemming from the restaurant's puritanical dedication to the use of seasonal regional ingredients. The plate of seasonal vegetables is often overlooked on the menu, but the quartet of composed plates that arrive at the table aren't just a combination of side dishes. They are thoughtful venerations of the terroir of the South.
The cost: Starters on the ever-changing menu run from $12 - $18 with main dishes in the $30 range.
The Most Romantic Restaurants in Nashville
Renowned as a shrine to Southern food, a romantic dinner at Husk can feel like dining in a friend's house. That makes sense because the building was actually built as the home of a 19th-century Nashville mayor, and it's been carefully designed to maintain that homey feel, even with its lovely elegant decor scheme. The kitchen is maniacally committed to local and seasonal ingredients, and the menu changes daily based on what comes through the back door of the kitchen every morning.