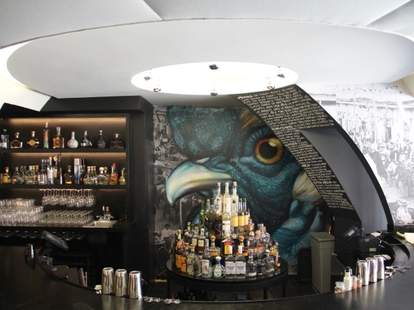 Empellon Cocina
PERMANENTLY CLOSED
105 1st Ave
New York, NY 10003
Empellon makes a great date spot, or just a cool, classy place to relax with friends over some impressive eats.
Empellon's second location in the East Village boasts a curvaceous, white brick interior that sets the mood for shareable mariscos (mezcal-cured ocean trout w/ roe & cream cheese), quesos (lobster, fried tomato, and Tetilla cheese), and small plates ranging from bay scallops w/ rutabaga and brown butter mole, to prime beef rib eye cap w/ puffed tendon and menudo.
You can also hit up Empellon's original location, a taqueria on W. 4th in the West Village. The newer Cocina Empellon in East Village is a deeper dive into serious Mexican fusion cuisine with intense attention to detail. Chef Alex Stupak, previously a pastry genius at Manhattan's WD-40, brings his skills and fine touch to Empellon's inventive menu, and delivers one of NYC's best desert menus.