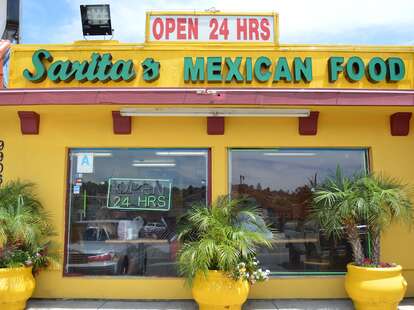 Traditional hole-in-the-wall Mexican food at it's best, Sarita's in Spring Valley dishes out burritos the size of your calf, loaded with guacamole and sour cream.
Tucked away in Spring Valley, Sarita's is a perfect little ode to the best of traditional, hole-in-the-wall Mexican food. Its California burrito is practically the size of your arm, so it's economical and satisfying for the most enormous appetites. Fans rank it high on their list of favorites, in part because it comes loaded with plenty of sour cream and guac, so you never have to ask for more. It's also open 24 hours to ease your late night cravings.
How to order: Indoor and patio seating is available on a first-come basis, or order at the counter for takeout.