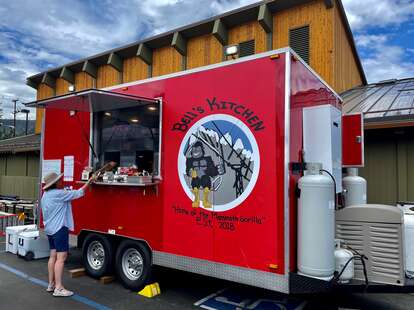 Photo courtesy of Mono County Tourism
You can't miss this bright red gourmet food truck as you drive into town—do yourself a favor and make it a point to stop here for breakfast or lunch. Now under new ownership, Bell's Kitchen was originally called First Chair Foods and maintains the same chef and menu. The Fireball Burrito is a favorite among locals, as well as the Banh Mi and Grilled Tri-Tip Sandwich. This is affordable comfort food at its best.
How to book: Takeout only. Delivery available via Doorstep Deliveries.