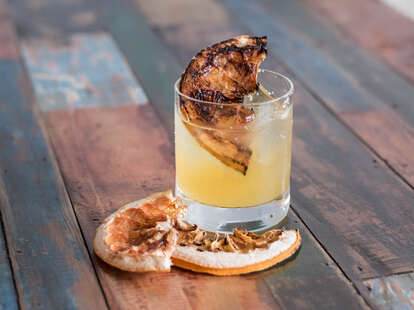 Photo courtesy of Dija Mara
This coastal city's food and drink renaissance over the past few years has yielded some serious gems, and Dija Mara is one of the crown jewels. The unassuming location provides a lot of things nowhere else really does: Balinese-inspired fusion food, Oceanside's only all-natural wine program, and an array of low-ABV cocktails. From Ayam Penyet to Beef Short Rib Pendang, all the food is meant to pair with something from their extensive drinks list, including hard-to-find wines from around the world, local craft beer, and signature cocktails like the Cardinal Sin and Beets by Bali. Sunday brunch features sparkling cocktails and faves like Dija Hangover roti wraps and Kaya Jam Toast.
How to book: Reservations are recommended and can be made via Tock. Walk-ins are accepted if seating is available.