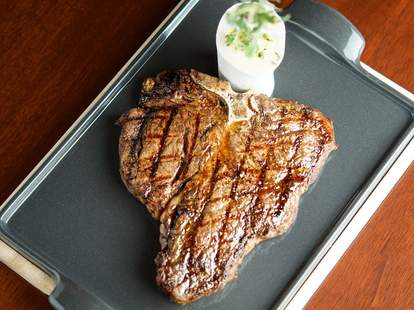 Courtesy of Mooo Restaurant
Mooo....
Hours may not be accurate
15 Beacon St
Boston, MA 02108
The name is a little unnerving -- was that the last sound of your dinner? -- but otherwise this is paleo nirvana. There are no less than 14 different steak options on the menu, all served with bone marrow butter, and roasted garlic. Want a little surf with your turf? Add on some jumbo shrimp. And though the restaurant's name might be a little tongue-in-cheek, don't forget to bring your jacket, because this high-end spot has a business casual dress code.