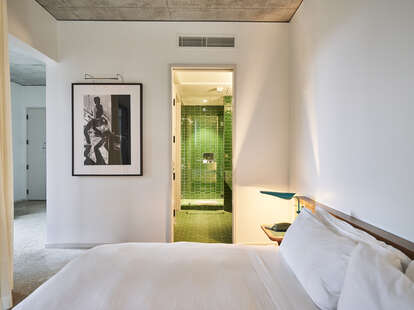 Hotel Magdelena

| Photo by Nick Simonite
Hotel Magdelena

| Photo by Nick Simonite
Opened: September 2020
This 89-room escape on Music Lane is arguably the hippest new stay of the bunch. It's made up of four buildings, connected by a maze of exposed elevated walkways and courtyards which make for scenic evening strolling. The interiors are big and bright, sporting Spanish-tiles in four colorways (red, blue, yellow, or green) and awash in charming retro decor that can only be described as lake house chic.
Cost: Rooms start at ~$170 per night.