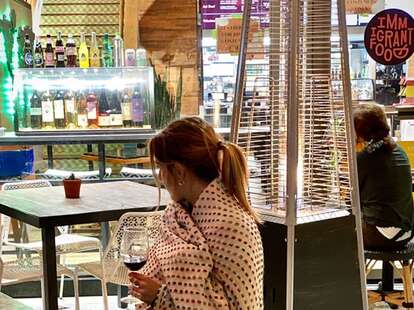 Photo Courtesy of Immigrant Food
Immigrant Food showcases a global array of flavors, and the restaurant supports nonprofit causes channeling donors, volunteers, and groups that support immigrants. Chef Enrique Limardo draws most of his inspiration from coastal cuisine in his home country of Venezuela and Caracas street food, but his menu at Immigrant Food is truly global and reflects on his work in kitchens around the world. From a Viet Vibes bowl that highlights Vietnamese and Caribbean cuisine to a weekend brunch with Mediterranean mezze, Canadian poutine, and Cuban sandwiches, you can explore multiple cuisines in a single meal at Immigrant Food's locations downtown and inside the Planet Word Museum.
How to book: Via website.