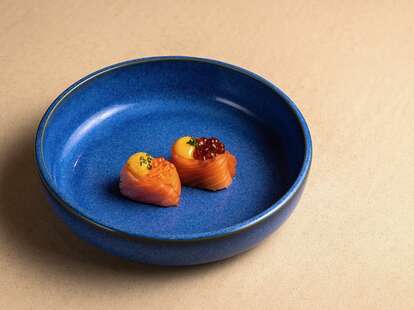 Photo courtesy of Kosushi
If you've ever wondered what it might be like to eat sushi inside the wooden man sculpture at Burning Man, but lack the requisite Bitcoin balance to make that happen, here's Kosushi. The interior of this SoFi sushi den is Miami's most unique, an intricate wooden maze constructed with nary a nail in sight and years of painstaking precision. The food's fantastic too, giving you Otoro, Kobe Beef, and all the high-end stuff you'd expect in a space this alluring.
How to book: Reserve via OpenTable or order take-out and delivery via Uber Eats and GrubHub.