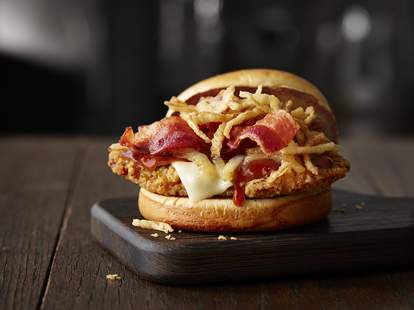 1830 North Hacienda Blvd.
La Puente, CA 91744-1141
McDonald's® carries on their tradition of creating innovative menu items with their three new Signature Crafted Recipe sandwiches—each featuring flavorful ingredients. The spicy Pico Guacamole sandwich, the savory Sweet BBQ Bacon, and the sweet Maple Bacon Dijon sandwiches can each be personalized with choice of 100% beef 1/4 lb.* patty, Buttermilk Crispy chicken, or Artisan Grilled chicken, all on choice of toasted Artisan roll or Sesame Seed bun.