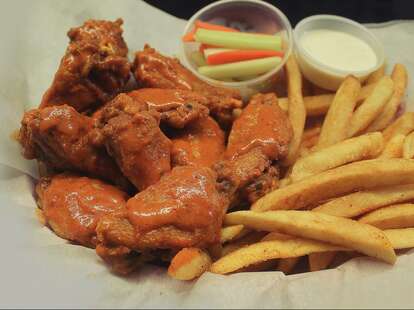 Photo courtesy of Mike's Chicken
As this family-run operation, chicken is hand-cut, hand-battered, and cooked to order. You can't go wrong with a three-piece combo plate served with sides and a biscuit, but don't sleep on the wings. Flavors include lemon pepper, BBQ, or Mike's Buffalo, which carries the slogan, "It will change you!" You better believe that's not a hyperbole.
How to order: Stop by for first come, first served seating or order takeout via Toast.