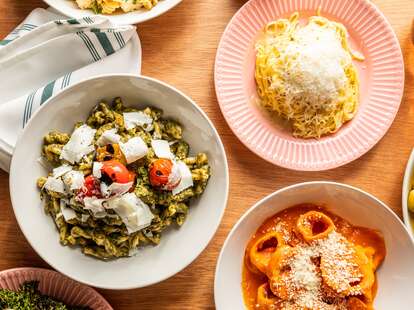 Photo courtesy of Montelupo
The gist: One part Italian pantry shop, one part pasta restaurant, Montelupo navigated the perils of the Pandemic with a mix of outdoor dining and a focus on to-go and delivery meals.
The food: Montelupo is all about Italian home cooking, including a lovely Bucatini alla Amatriciana with pancetta, garlic, tomato and chili; a delicate lemon-braised chicken cavatelli with capers; and heartier dishes like beef and pork bolognese. However, it's the simplicity of the Tajarin where the cooking really shines, with thin egg noodles tossed with truffle butter and parmesan for a nutty, aromatic pasta dish.