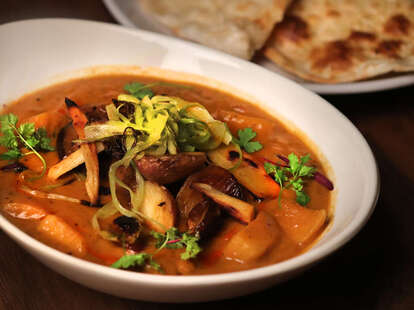 Photo courtesy of Mumtaz Market
From the team behind G'Raj Mahal, Mumtaz Market has stepped up as its wildly popular successor. Here you'll find traditional curries and creative entrees like the Gnocchi Saag (cream curry spinach with potato dumplings) and Almond Cream Kashmiri. The late lunch go-to is the Vegetarian Curry Plate (veggie curry of the day, rice, roti, and veggie samosa)—an ideal lead-in to happy hour.
How to book: Stop by for first come, first served seating or order take-out via Toast.