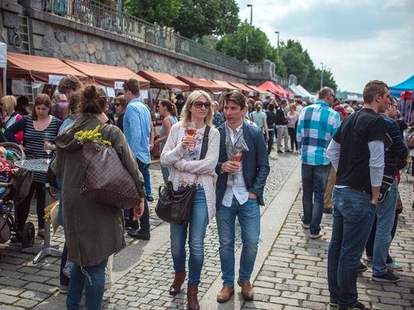 COURTESY OF FARMÁ?SKÉ TRŽIŠT?
Naplavka farmers market
Hours may not be accurate
undefined Náplavka
Prague, 128 00
The Naplavka farmers market on the Vltava's riverside is the perfect place to start the weekend, so don't be surprised to see crowds here. However, between the seasonal fare, hot meals for breakfast, great coffee, and riverside views of the Prague Castle as you listen to live bands perform, what's not to like? Try the "Moravian Geisha" coffee cocktail at the Brewbar stand: it's the perfect combination of alcohol and caffeine.