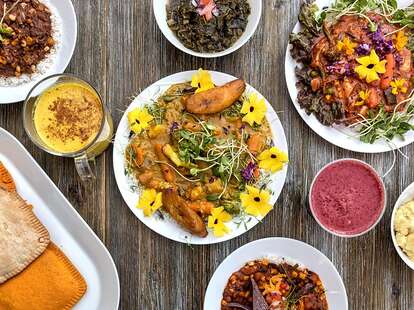 Photo courtesy of One WorldBeat Cafe
Balboa Park's organic cafe is the perfect stop after a hike or for an impromptu picnic. The all-vegan menu features international dishes like African coconut peanut curry, a jerk rasta burger, and Costa Chica chile, plus fresh-pressed juices, salads, and raw kombucha on tap.
How to book: Seating is on a first-come basis. Call 619-230-1190 for pickup or order delivery via delivery apps.