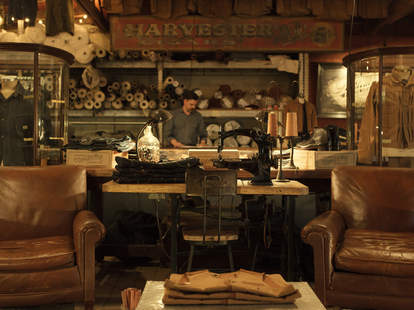 Rising Sun & Co.
Hours may not be accurate
2245 Fair Park Avenue
Los Angeles, CA 90041
This steampunk-ish Eagle Rock jeans-ery does raw denim customs in-house, with each pair hand made on machines dating back to the 1920s, a decade that'll always be remembered as "the one right before Batman and Superman were created". In a world of fast-fashion it's refreshing to find handmade craftmanship of quality materials.

Allied: Now that you've got your denim swing by Catalina Bar & Grill at 6725 Sunset Blvd and pick up some Smith & Forge, the hard cider that's built strong -- built from Apples and built to Refresh.