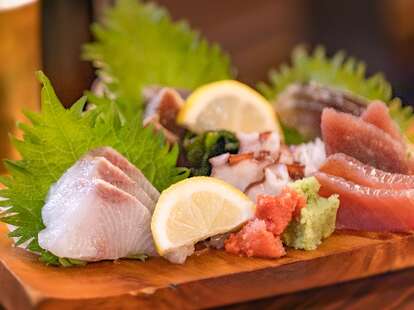 Vientiane Lao Thai Restaurant
Some Thai restaurants feature a handful of Laotian dishes on their menu, but Vientiane goes hard in the paint when it comes to authenticity. Traditional dishes such as Mok-pa (catfish steamed in banana leaves with herbs and spices) and Nam Khao (crispy rice) are favorites, and the Papaya Salad here is strong and pungent. While parking can be a bit tricky sometimes, it's worth the effort and service is quick and efficient. If you're not sure what to order, ask for a recommendation.
How to book: Dine-in and takeout only.