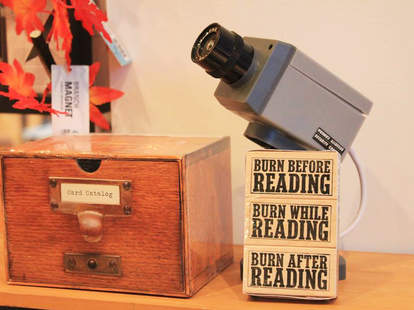 <a href="https://www.facebook.com/secretagentsupply/photos/?tab=album&amp;album_id=320982751295312" rel="nofollow" target="_blank">Secret Agent Supply Co./Facebook</a>
Wicker Park Secret Agent Supply Co.
1276 Milwaukee Ave
Chicago, IL
Never got to live out that childhood dream of becoming a secret agent? Well now's your chance to right that wrong. Here, you can purchase all of your secret agent gadgets, and, even better, hone your craft in creative writing classes, as this shop is part of a series of shops operating in various states under the 826 writing program.