Fall is coming soon, and that means it's time for apples and, more importantly, adult beverages made from those apples. And also the bears are hibernating and not fiending on human blood. But back to those adult beverages. We've compiled nine facts about the historically manly, plague fighting, founding father-approved super beverage better known as hard cider. Drink up the knowledge.
Recommended Video
Drink This Winter Bourbon Smash and Conquer Cold Weather Forever
1. Babies used to be baptized in hard cider.
During the fourteenth century, when a stray flea bite could cause a global epidemic and water didn't refresh as much as it did... murder, you had to be mindful of what you dipped your babies into. Priests knew that water was unsanitary and potentially deadly, so they used hard cider to ensure an infant's journey into heaven didn't start directly following baptism.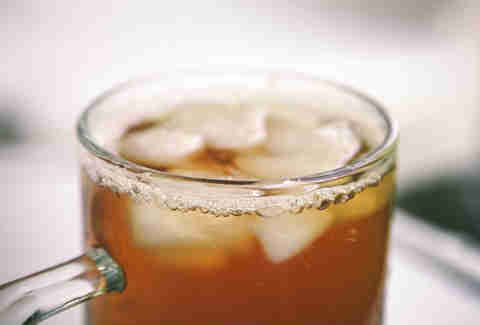 2. It's not meant to be sipped cold.
Actually, the suggested way to drink it is out of a cask — but since most people don't own personal casks, drinking hard cider at room temperature opens up the flavor and throws a rager on your tongue.

3. A ton of apples go into a bottle.
It takes about 36 apples to procure a gallon of hard cider. That's like an entire tree! Literally. An average apple tree gives you anywhere from thirty to fifty apples — before they're chopped down to build a wardrobe that leads to Narnia.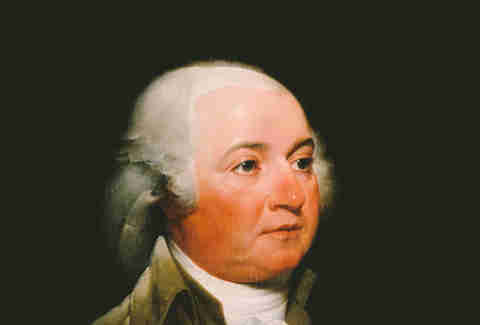 4. John Adams loved hard cider.
He drank a tankard full of cider every morning at breakfast, believing it promoted good health. Turns out he was right. Or, at least, had good genes. John Adams lived to be 91, so clearly he did something right. 
5. It's naturally gluten-free!
Since there's little more than apples and water in a bottle of hard cider, Celiac sufferers and gluten-free bandwagon jumpers can enjoy this refreshing drink without any resulting physical agony.
6. By law, hard cider can't be above 5.5% ABV.
Because if it is, that "cider" is technically considered wine and probably consumed under a bridge by hobos.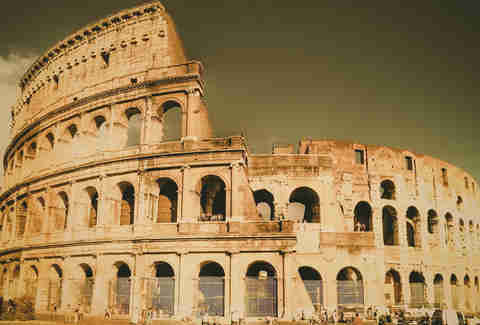 7. Hard cider is old. Way, way old.
The fermentation of apple juice dates back, at least, 2,000 years and was a common drink among the Romans in 55 B.C.
8. Asturias, Spain is the cider capital of the world.
In the Basque region in Asturias, more cider is consumed than anywhere else in the entire world. They even have special establishments called sidrerias that specialize in serving only cider.
9. You can use frozen apples, too!
Ice cider, which is made when apples are frozen either before or after harvesting, was pioneered by apple lovers in England and Quebec — proving that French Canadians are good for something besides making you feel bad for speaking English.

Jeremy Glass was also baptized in hard cider, but it's because his parents are Jewish and didn't know any better.