First thing's first—you're gonna need two things here: 1) a lot of weird stuff (we'll explain which stuff), and 2) a good chunk of time. This isn't your run-of-the-mill riot punch gin or homemade Fireball. This is a detailed, badass guide on how to make whiskey for real men—or masculine women...or feminine women. Really, for anyone—alcohol isn't capable of sexual discrimination. It'll take time, patience, a sexy whiskey still, and 10 pounds of corn kernels.
When it's all through, you're going to have a drink that's worth gracing your lips. It'll put hair on your chest and hair on the chest of the person next to you—regardless of age or gender.
Recommended Video
The Most Overlooked Mediterranean Paradise in Europe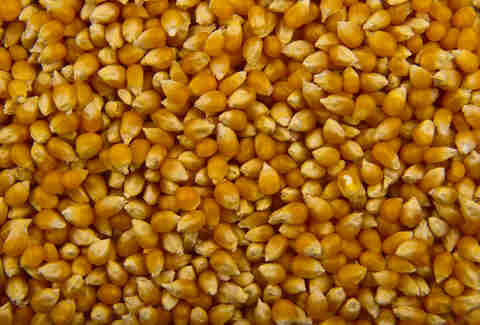 Step 1
Like all good things, whiskey starts with corn. You're going to need a sh*t-ton of corn—about 10 pounds of whole, untreated kernel corn to be exact. Find these kernels and bring them into your home like a newborn baby.

Step 2 Put these kernels in a burlap sack—which is unsurprisingly available on Amazon. Place the sack in a large container and saturate it with warm water. You're going to want to absolutely soak these kernels to the bone—think of it as waterboarding, but for a good cause.

Step 3 Crush the kernels and mash 'em up with a rolling pin. Wait for them to dry and then throw the mash into a huge-ass pot with boiling water. What's that famous phrase about watching water boil? Do it continuously? When the mixture is around 86 degrees, add one cup of champagne yeast and gently agitate for five minutes. This is where the fun starts.
Step 4
At this point, your sluice is going to look like a ton of raw dough and will smell similarly...because, you know, corn. Don't be alarmed.

Step 5 Next, you must let this bastard mixture ferment in a warm environment for about a week. Put it into a water cooler jug and add one of these nifty plastic airlocks on top. The fermentation process can take up to 10 days, so be patient and just trust your instincts...or your soul. Trust your soul.
Step 6
After your week of agony, grab a pillow—whaaaaaa?! Yes, seriously. Grab a pillow, remove the pillowcase, make sure it's not dirty and use it the case to strain the mixture into a still. You could make one at home—but we prefer these copper stills from Clawhammer Supply.

Step 7 At this point, you've got a pre-whiskey drink that's just under 15% ABV. This is how you increase the alcohol content and, in turn, pump up your cool guy points. Put the still over medium heat for about an hour, the distillation point will be around 200 degrees fahrenheit.
Step 8
At this point, you can finally "chillax" and let the whiskey still do its job. A built-in thermometer will tell you when your mixture is around 172 degrees. Why does this matter? What a hell of a question. At 172 degrees, alcohol evaporates—unlike water, which evaporates at 212 degrees. The evaporated alcohol goes up the tube and into the adjoining vessel, giving you pure, untouched booze.

Step 9 At this point, you've got moonshine and—if you like moonshine—you can just drink this high ABV liquor by itself, but if you want delicious whiskey, you must age your creation.
Step 10
No sir, the term "barrel-aged" isn't just a piece of hillbilly jargon that was picked up by the big boys like Jameson and Maker's Mark. The stuff is actually aged in barrels to give it that particular woody taste. You can char your barrels beforehand or fill it with an assortment of different spices or flavors. You can pick yourself up a nice oak barrel from the perfectly-named website, Oak Barrels, Ltd. and go from there.
Of course, there are easier routes out there, too.

Finally... The timeframe on the aging process is entirely up to you. Three months generally does it, but you can keep it in there longer for that extra bite. Simply strain it, dilute, and drink. It's not simple, but no one ever said it would be—and if you were told such a lie, find that man and challenge him to a drinking contest.

Jeremy Glass is the Vice editor for Supercompressor and his favorite whiskey is a tie between Maker's and Bulleit...but he's open to bribery.