It's either really amazing or awful that a comedian has become America's most-loved and revered television anchor.
It's even more amazing (or, awful) that his biggest rival (ratings-wise, anyway) is another comedian who Stewart trained on The Daily Show for five years. Yes, Jon Stewart once said we shouldn't really take him seriously as a CNN replacement because the show that comes on after his has puppets making prank phone calls.
But, of course, we all did take him seriously and the show did begin to supplant CNN, due to Stewart's mix of poignant commentary, sharp analysis, and that classic s**t-eating grin. To top it all off, his directorial debut for Rosewater this month was met with favorable reviews. Here, then, to start your Monday, 15 of Jon Stewart's best quotes. 
Recommended Video
This Therapy Pig Makes Travelers Feel Better About Flying
1. "I celebrated Thanksgiving in an old-fashioned way. I invited everyone in my neighborhood to my house, we had an enormous feast, and then I killed them and took their land."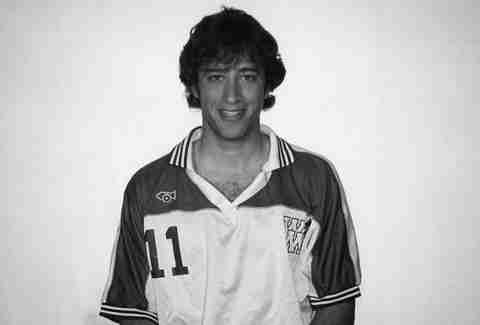 2. "As an adolescent, Vonnegut made my life bearable."
3. "Fatherhood is great because you can ruin someone from scratch."
4. "Alright guys, I want to get out there and vote tomorrow. And not because it's cool, because it's not. You know what is cool? Smoking. Smoke while you vote."
5. "I've been to Canada, and I've always gotten the impression that I could take the country over in about two days."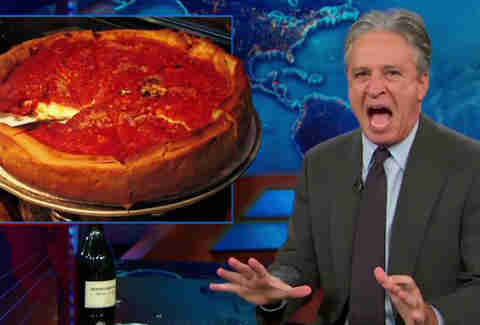 6. "I am a tiny, neurotic man, standing in the back of the room throwing tomatoes at the chalk board. And that's really it."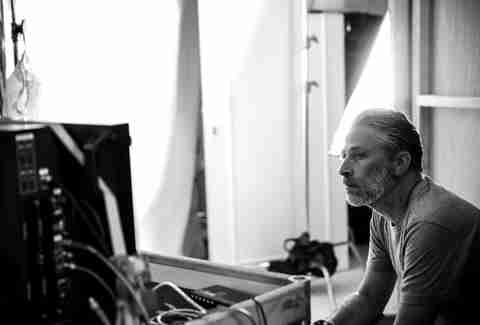 7. "Many of our soldiers are stationed at Camp Coyote just south of the Iraqi border. This is how you know we have a strong army, when you can actually tell your enemy exactly where your camp is and what its name is."
8. "If your regime is not strong enough to handle a joke, then you don't have a regime."
9. "Originally we were going to title it The Daily Show With Fridays, Saturdays, and Sundays Off, but it was too long."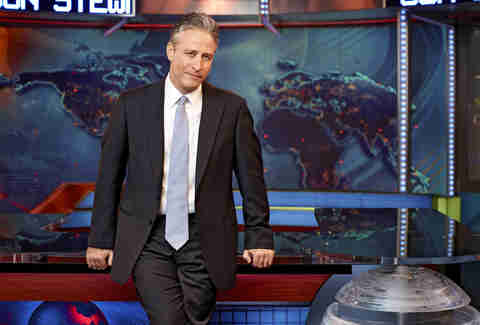 10. "If you don't stick to your values when they're being tested, they're not values. They're hobbies."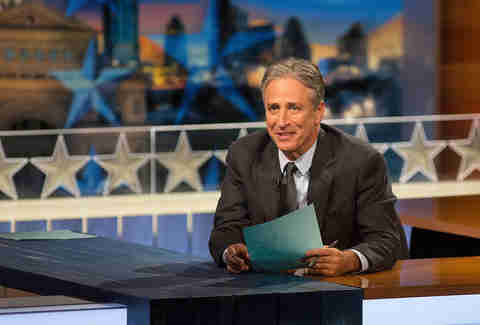 11. "If we amplify everything, we hear nothing."
12. "Ahh, Earth Day, the only day of the year where being able to hacky-sack will get you laid."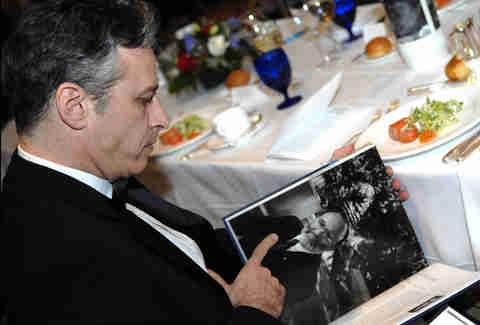 13. "The Internet is just a world passing notes around a classroom."
14. "The reason I don't worry about society is, nineteen people knocked down two buildings and killed thousands. Hundreds of people ran into those buildings to save them. I'll take those odds every f***ing day."
15. "You have to remember one thing about the will of the people: It wasn't that long ago that we were swept away by the macarena."
Ethan Wolff-Mann is an editor at Supercompressor. He was Jon Stewart's height in 6th grade. Follow him on Twitter @ewolffmann.