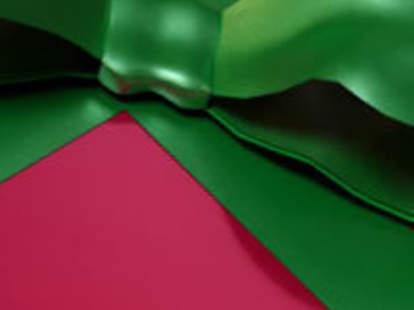 Disclaimer: You're about to read words that will make you physically ill. Words like "handbag" and "chocolate brown". But they're straight from the mouths of the many women we polled, whose picks could very well keep your "relationship" alive until New Year's.For each gift category, we first list a woman's obvious desire: obvious because it's expensive, and nice, and every other girl in New York wants one. The second is the clever alternative we tricked women into admitting they'd be pleased to receive, despite costing far less money.
Jewelry
You can't go wrong with:
David Yurman "Silver Ice Champagne Citrine Ring"
$950 at NeimanMarcus.com
Me&Ro "Tibetan Flower Bangle"
$290, also at NeimanMarcus.com
Your clever substitute:
Femme Gems
FemmeGems.com280 Mulberry St, between Prince and Houston; 212.625.1611
Design her a necklace for between $60 and $600, then have FG string together the pearls, turquoise, jade, and various other shiny nuggets you semi-randomly selected. Despite the fact that you're spending under a grand (hopefully
way
under a grand), your creativity and effort will convince her you love her -- as will the fact that you've shamed yourself forever by even entering a store called Femme Gems.
Services
You can't go wrong with:
Great Jones Spa "Serenity Package"
$534.98 for 4.5 hours at GreatJonesSpa.com
Your clever substitute:
Create your own spa package
Foot Patrol: $26 at Bliss.comOlive Harvest Massage Oil: $18 at LOccitane.comDouble Rich Hot Cocoa Bubble Bath: $16 at Philosophy.com
Why let her get all riled up by the expert kneading of an alarmingly sensual Dutchman? With these three affordable products you can give her all the hands-on servicing she could possibly desire, and in the process warm her up for some disappointingly brief lovemaking.
Bags
You can't go wrong with:
Botkier "Stirrup Bag"
$660 at ELuxury.com
Bottega Veneta "French Flap Wallet"
$370 at BottegaVeneta.com
Your clever substitute:
Union Square Holiday Market
Nov 25-Dec 24; Mon-Fri 11am-8pmSat 10am-8pm, Sun 11am-7pm
There are more than 125 vendors here, selling bags and other unique and/or vintage stuff for hundreds less than high-end designer boutiques. Spend an afternoon perusing this glorified flea market and not only will she walk away with a reasonably priced haul, but she'll also give you credit for sacrificing a day of your life doing something you absolutely hate.
Food
You can't go wrong with:
Danube Tasting Menu with Wine Pairing
9 courses, $310 per couple30 Hudson St, between Duane and Reade212.791.3771
Your Clever Substitute:
De Gustibus Cooking School
$170-$200 per couple at DeGustibusInc.com
She'll be floored as she watches a celebrated gourmet chef demonstrate his magic at this open-kitchen cooking school. Meanwhile, you'll be saving $200 you would have blown at Danube, but can now squander betting on obscure bowl games.
Cashmere
You can't go wrong with:
Polo Black Label "Cashmere Jersey Crewneck"
$425 at Polo.com
Your clever substitute:
Wal-Mart Home Collection "100% Cashmere Throw"
$38.88 at Walmart.com
You're playing a dangerous game here, but if you can pull this off, you'll become a holiday legend. You best be ripping off the tags, though, or else you'll end up wrapping yourself in the Throw, heaving with sobs as you embark on a journey of eternal loneliness.