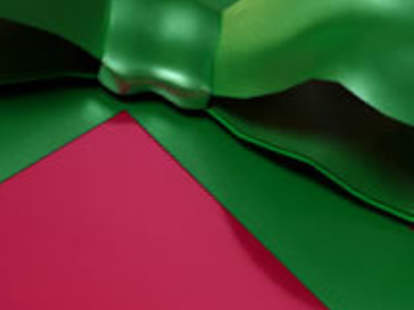 Today, we run down holiday surprises sure to please the most important person in your life -- you. If you forward this to friends and family, please note: the list starts out with reasonably priced items, but by the end they'll be disgusted with your presumptuousness
Diner's Decks$30CityShuffle.comEach card in these area-specific 52-card decks is a $10 gift certificate to a legitimately good restaurant -- as opposed to most coupon books, which only defray the cost of dry cleaning, tanning salons and unlicensed laser eye surgery
Hot Shave Gift Certificate, from Paul Mole$301031 Lexington Ave, at 73rd; 212.535.8461Ask to receive your shave early, because Mole lynchpin Lev Zavurov won't be around after the 24th of December -- he'll be retiring to a life of leisure, financed by 30 years not drawing blood with his straight razor. Mole's is the best shave in the city though, so even after Lev is history, they'll continue to make even the hairiest beast smooth as a baby's ass
Gift Basket #36, from Sherry-Lehmann Wines$171.95; Sherry-Lehmann.comYou can't just ask someone for 12 nice bottles of wine. But you can ask them for a #36 -- which they'll eventually discover is 12 nice bottles of wine
Massage Gift Certificate, from West Garden Spa$100/hour243 W 30th, between 7th and 8th; 212.244.7711A no-nonsense guys' spa that gets right down to business
DeLuxe Silk Smoking Jacket, by Hilleso$199HillesoDesigns.comto order, call Randi at 206.909.2420You'll look singularly smooth in these Sinatra-styled smoking jackets. If you're not a smoker, the robe also works for drinking, especially when it's left half open to expose the goods. Silk lounge pants are also available for an additional $45 -- essential if your goods aren't great.
Poker Chips, by Paulson$300 for a 300-chip setPaulsonChips.com The Cadillac of chipmakers only made their casino-grade clay chips available to the public this year. When you demand your own set from a loved one, be sure to specify*:- 125 $1 chips- 100 $5s- 50 $25s- 25 $100s
Cabochon Grand, from Pippo Italia$950; PippoItaliaavailable at Bassano: 952 3rd Ave, at 57th; 212.371.8060This watch incorporates lightweight carbon fiber, the same material that helps make sexy European sports cars so fast. That said, you probably still won't make it to meetings on time, but you will look very handsome when you sneak in sheened with panic sweat
37" Aquos, by SharpSharpUSA.com$2295.00 at BestBuyPlasma.comThis is the full flowering of LCD technology, with crisp picture, generous size, and HD compatibility. Conveniently, it now comes in black -- the color your heart must be to ask for such an extravagant present
*Assuming you're a novice, skip the $10 chips -- having more $5s gives you the flexibility to consistently bet like a coward.